STEAM
Integrating science, technology, engineering, and math into a comprehensive STEM program has been a national priority for many years. Recently, these efforts have expanded to include visual arts, performing arts, and language arts, resulting in the acronym known as STEAM.
At VPS, We Value the Arts
Valley Prep has always valued the arts because of the overall importance of developing each child's sense of creativity. Accordingly, we continue to implement a STEAM program that allows students to explore themes in depth and across the curriculum. They address real-world problems that require them to ask questions, empathize, and engage in collaboration, problem-solving, and critical-thinking skills to formulate a solution. These skills allow today's children to be tomorrow's innovators.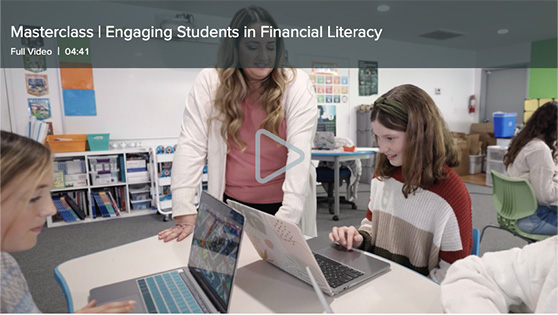 In partnership with Discovery Education, the Singleton Foundation and Venture Valley Game, our middle school students recently participated in filming a masterclass video in the school's STEAM lab with our Technology Director, Mrs. Carrie Willis. The students learned about financial literacy and entrepreneurship while being filmed by Discovery Education, who is filming their masterclass video series at schools around the world.